Parkside is the largest manufacturer of hardwood products in Queensland.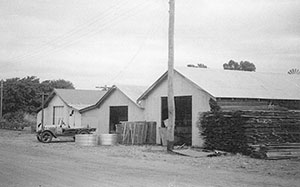 Passionate about timber, we pride ourselves in state of the art production of decorative, structural and joinery hardwood products from much sought after species such as Spotted Gum, Ironbark, Forest Red and Queensland Light coloured hardwood.
With sawmills and production facilities strategically located to supply hardwood products throughout Australia, Parkside is your first choice if you are looking for sustainable natural building products.